Pre FBA Service Subke for fulfillment by Amazon
®
As a fulfillment service provider, we offer online retailers the preparation of various pre FBA services. The vendor program, shipping to end customers via FBM and Prime Versand. If you use Amazon's PAN-EU program, we can offer you warehouses in various EU countries for your removals.
What is Pre FBA?
As a commercial online retailer, you can choose between FBA or the FBM program on Amazon. With the FBA program, you send your goods directly to Amazon. Amazon stores, packs and ships the goods for you. Of course, Amazon charges monthly fees for fulfillment (FBA fees calculator➚).
Use our Pre FBA service and store most of your goods with us and benefit from lower storage fees. We send the required amount to Amazon in a professional manner as required.
Consignment conditions at Amazon
®


Except for parcels, everything has to be palletized!
There are many points to consider in order to send products to Amazon. Some of our employees have worked at Amazon and have a lot of experience. We are happy to do the work for you and prepare your goods according to Amazon's requirements. The following is an overview of the conditions for posting on Amazon.
Requirements for cardboard boxes
Pack
Labeling
DON'TS
Filling material
Info
Pack
Standard shipping boxes only 200 BH
1 Tracking number per box
1 SKU for all products in 1 box (single type)
Multiple SKUs in one box (mixed)
1 SKU always the same number of products in the box
Max. 150 units in a single-variety box
Labeling
DON'TS
Filling material
Info
Pallets
Pack
Labeling
Delivery
Info
Pallets
All EU countries max. 800 x 1200 mm Euro / CHEP pallets DIN 15146
UK 1000 x 1200 mm wooden pallets with 4-way access
International pallets must be ISPM-15 standard heat treated
Pack
Labeling
Delivery
Info
Info: Note the post-contractual information obligations towards the consumer. Amazon sends its own cancellation policy. Therefore, you are not allowed to provide your own cancellation policy. You have to limit the post-contractual information obligations to your general terms and conditions.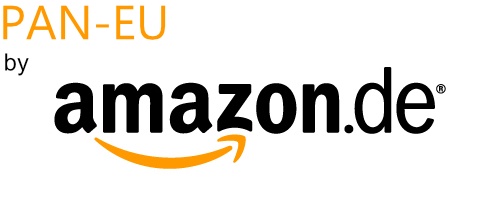 What is PAN-EU?
As an FBA seller, you can use Amazon's PAN-EU program to expand your sales across Europe. The program does not cost anything and promises a huge increase in sales. All you have to do is activate PAN-EU in your Seller Central account.
Central Europe Programme (CEP)
Tax
Remissionen
Subke Fulfillment
Benefits
Central Europe Programme (CEP)
Germany
France
Spain
Italy
Poland
Czech Republic
Amazon automatically distributes the goods according to its own algorithm
Tax
Remissionen
Subke Fulfillment
Benefits
Worldwide warehouse network
Portugal:
Fulfillment in central Portugal from an experienced online retailer.
Spain:
Experienced logistician based in Marbella, southern Spain.
France:
The warehouse is located in the southwest of France.
Netherland:
For return addresses from the Netherlands from an experienced partner.
Germany:
Our fulfillment warehouse in front of Hamburg.
Poland:
Experienced logistician in Warsaw.
Italy:
Italy
A logistician in Milan with many years of experience.
U.A.E.:
Return address in Dubai, United Arab Emirates.
Australia:
Logistics on the west coast near Perth.
Mexico:
Experienced logistician in central Mexico.
USA:
2 return addresses are available in the USA.
One in New Jersey and one in Florida.
UK:
Warehouse based near London.
Canada:
An experienced logistics and shipping company based in Toronto.
Ein erfahrenes Logistik- und Versandunternehmen mit Sitz in Toronto.
What are Amazon Remissions?
If you participate in the PAN EU program, your goods will be optimally distributed to Amazon's warehouses in the respective countries.
If your goods are not sold or you receive returns, you must have the goods picked up in the country.
We offer you international and in many EU countries warehouses through our partner network. There we can store your goods and collect them back to Germany.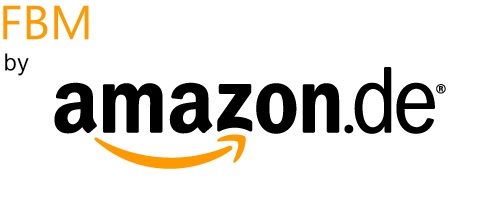 What is FBM?
Fulfillment by Merchant – If you opt for the FBM program as a commercial online retailer, sell your products on Amazon Marketplace, but take care of storage, picking and shipping according to Amazon's requirements.
As a start-up at Amazon, you will first start with the FBM program. FBA requires approval because Amazon first wants to see how many products you sell per month. You can do the fulfillment yourself or hand it over to a fulfillment service provider like us. We receive the orders from Amazon directly via our fulfillment software and take over the entire fulfillment for you according to Amazon's requirements.
Info:
In contrast to FBA, at FBM you have to send your own terms and conditions and cancellation policy to the end customer. You can attach this to the shipment after ordering or send it via email in Seller Central.
Info:
You can also connect FBA and FBM. You can sell some of your goods through FBA and some through FBM. Products that sell fast and have high margins work well for FBA. On the other hand, products that are fragile or have to be picked with several parts are well suited to FBM.
Are you an Amazon Prime seller and do not want to ship your goods from Amazon, but from a central warehouse? We offer "Prime by Seller" as a filler. Our locations in front of Hamburg are ideally located. We set up the process together with you and deliver the goods to your Prime customers for you. We will accept the returns for you.
Requirements
Delivery
Benefits
Subke Fulfillment
Info
Requirements
99% on-time delivery
0> 1% cancellation rate
No increased shipping costs
Returns must be free of charge
Delivery
Benefits
Subke Fulfillment
Info
What is the vendor program?
Are you a "first-party" seller on Amazon and take part in the vendor program? Then we can take over the preparation of the goods and the dispatch to Amazon for you. As a supplier to Amazon, you will deliver larger quantities. We can be a solution as an interim storage facility or take over partial quantities of the delivery. You benefit from our experience with Amazon and the location. Our warehouses are located just outside Hamburg. Your containers get to us quickly and you won't lose another day.