Actually, this page should be called " We for you ", because after all it is about you and what we as a fulfillment company can do for you as an online retailer. We would like to keep an eye on your concerns at all times. So that we can do that, please give us your feedback in the form below.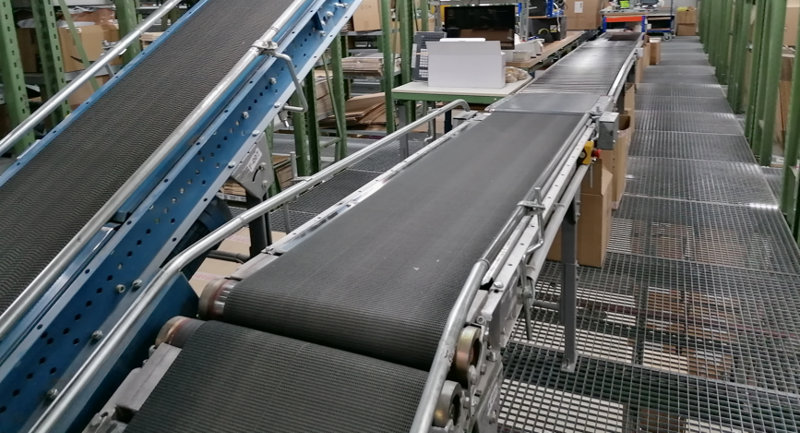 Fulfillment GmbH - Subke since 2015
2003 Start as an online retailer
In 2003, Harald Subke began selling sunglasses on the Internet, primarily through the eBay and Amazon sales platforms, but also through their own online shop.
Initially, sunglasses were bought from various wholesalers, but in 2004 After only a year, the first sunglasses were produced especially for us.
Since then, the range has been slowly but steadily expanded and the customer base has grown as well. In 2010 the name Subke was registered as a brand for sunglasses and further manufactured and sold under the own brand.
In 2014 the range was expanded to include knitwear, bags and umbrellas and a GmbH was founded.
The most important thing is to do what you do best. Working as a team with respect and joy on the task should not be an empty phrase, but a lived philosophy.
Every employee takes responsibility for the task and our customers. Every warehouse employee is responsible for communicating directly with our customers.
We currently practice this in German, English, Swedish, Hungarian, Russian and Serbo-Croatian.
Our former Amazon employees have a lot of experience in the area of ​​Pre FBA, PAN-Eu and the vendor program.
Our fulfillment service in different languages
In 2015 we received the first customers in fulfillment and started as a delivery point for returns.
By 2019 we had grown to 400 customers who we will continue to look after.
For 2020 we are planning to expand our Fulfillment Services , especially in the area of ​​Pre Amazon by Fulfillment Services, and to expand our warehouse capacities.
Long-term, responsible growth was and is still important to us today. Our company is still owner-managed and manages without investors or outside capital.
Our customer base, our team, the storage capacity and our partnerships are constantly growing.
Our Subke GmbH warehouse is located at the gates of Hamburg in Lüneburg and Kirchgellersen. You don't lose another day when your goods arrive in the port of Hamburg. It is delivered directly, scanned and stored. Our warehouses are guarded 24 hours a day, equipped with alarm systems and video surveillance. All doors can only be opened by authorized persons.
We still do a lot by hand, which enables individual picking and packaging of the goods. We can offer bottle fulfillment, use your own packaging or print out a message tailored to the customer and enclose it with the goods.
You will also have a direct contact person in our warehouse with your own telephone extension. This enables us to react immediately if there are sudden changes to orders.
Kirchgellersen / Warehouse & Office
Plan your route to our warehouse and office in Kirchgellsersen.
Plan your route to our warehouse in Lüneburg.
For the next few years we are planning a further expansion of our fulfillment service, such as in the Pre FBA area, and an expansion of our storage capacities. The focus is still on the satisfaction of our customers, which is still the most important thing for us.
Questions, comments, feedback?